After the Whistle: McMaryion leaving Beavers. Plus: Do Ducks have a wide receiver problem?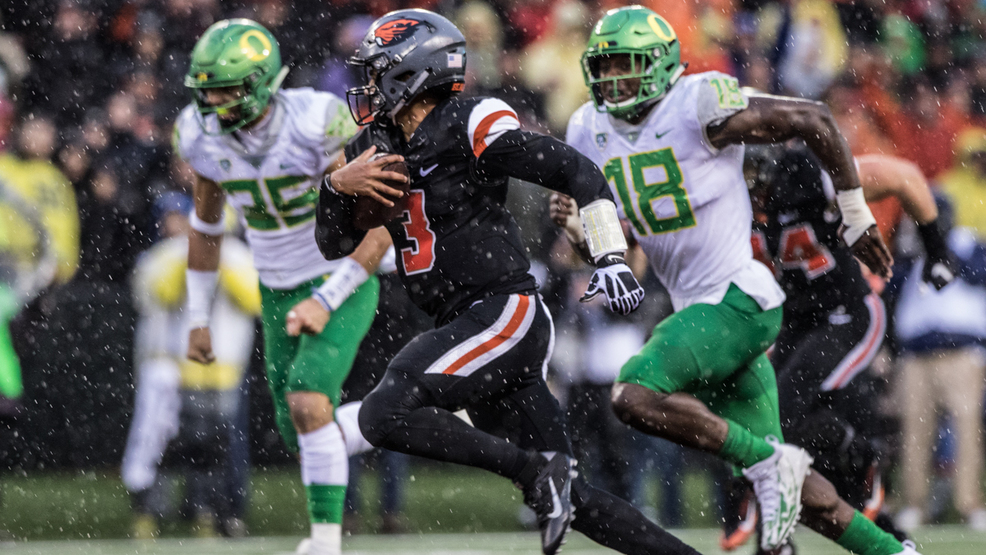 Watch After the Whistle Mondays LIVE at 11:30 a.m.
EUGENE, Ore. - Marcus McMaryion announced he will leave Oregon State to play football elsewhere after the starting quarterback job was given to Jake Luton.
Gina Mizell from The Oregonian/OregonLive joined After the Whistle to discuss McMaryion's departure and the general state of Beaver football.
McMaryion is the junior quarterback who made the last 2 starts for OSU in the Civil War.
He's played in 15 games the past 2 seasons: 8 as a backup, 7 as a starter.
And he hasn't announced where he's transferring to yet - only that he will transfer.
Other Beaver football topics include:
The team's growth during a training camp in Bend
How individual players looked during camp, including former Duck Thomas Tyner
The outlook for week one and the Pac-12 season
Oregon Recruiting Class
FLOREGON: Has new head coach Willy Taggart already exceeded expectations with his pipeline of players from Florida? When will the impact of the Class of 2018 be felt on the field at Autzen? And: Is this just a honeymoon phase - and is it already over?
WIDE RECEIVER DEPTH: Oregon moved a safety to the other side of the ball at wide receiver. What does the move say about the depth of the receiver corps? How concerned should fans be about Oregon's offense?
Unmute