Opponents of Coos Bay school bond measure gather to voice concerns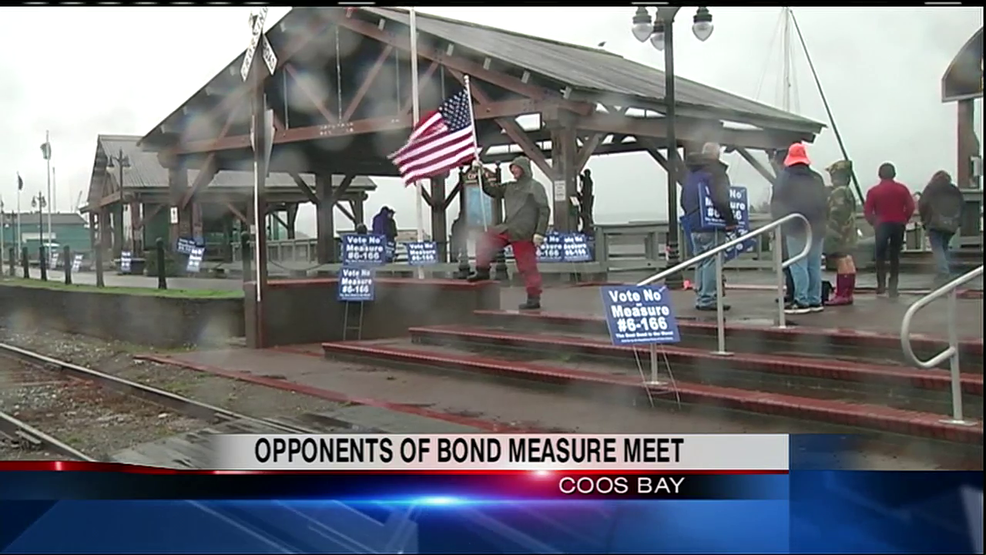 COOS BAY, Ore. -- Opponents of an upcoming bond measure supporting the Coos Bay School District gathered over the weekend.
Next month voters will decide on a $59.9 million bond proposal after previously turning down a $66 million bond measure in May.
Supporters say it will cover a range of projects to update the district's buildings.
Proponents say they are barely getting by now with paying their taxes and over the weekend they met at the Coos Bay Boardwalk to voice their concerns.
"The most important thing to know is that we are very pro-education and we think that the system is failing our children, and we don't think that we should reward failure with more money," said local activist Rob Taylor. "They're asking too much, too soon; they're asking for a 25-year bond when they should have it a little bit more in increments."
Meanwhile, supporters say they looked at breaking the measure into small pieces, but decided against it.
"If we did that, then in eight years, we'd have fixed one problem instead of five; all the other kids in the district would have spent another eight years in substandard buildings; construction costs would have gone up; the number of problems to address would have gone up," explained James Martin with Coos Bay Best Campaign. "It just doesn't make financial sense."
The Coos Bay School District could get $4 million from the state if the bond measure passes in November.
Unmute